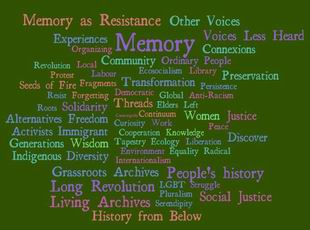 Connexions Annual Resource and Reading List
https://www.connexions.org/CxLibrary/Docs/CxAnnual-ResourceList.htm

Publisher: Connexions Information Sharing Services, Toronto, Canada
Year Published: 1994 First Published: 1989
Book Type: Bibliographies

Resource Type: Article

A short and selective list of resources on issues addressed in the Connexions Annual, such as environment, education, peace, interntional development, women's issues, urban issues, housing, human rights, civil liberties, social change.


Topics
AlterLinks
c/o Sources



© 2019. The information provided is copyright and may not be reproduced in any form or by any means (whether electronic, mechanical or photographic), or stored in an electronic retrieval system, without written permission of the publisher. The content may not be resold, republished, or redistributed. Indexing and search applications by Ulli Diemer and Chris DeFreitas.